A nice infographic from McClatchy DC.
Some analysts have asserted that ISIS had no comprehensive plan, but merely desired to sow death and destruction in Syria. For this reason, Western countries, as well as Saudi Arabia, Qatar, and NATO member Turkey, did not make too much of a fuss about ISIS. More shocking is that there is growing evidence that ISIS directly benefited from Western-Gulf aid to the Syrian rebels. Looking at the below map of recently acquired ISIS territory, it looks like they have a very clear plan for long-term financing.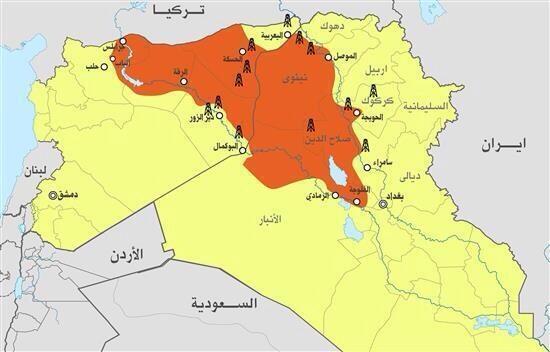 It is well-known that NATO member Turkey has long kept an open border policy for Islamist insurgents, including Nusra Front and other Al-Qaeda aligned groups, to freely access Northern Syria.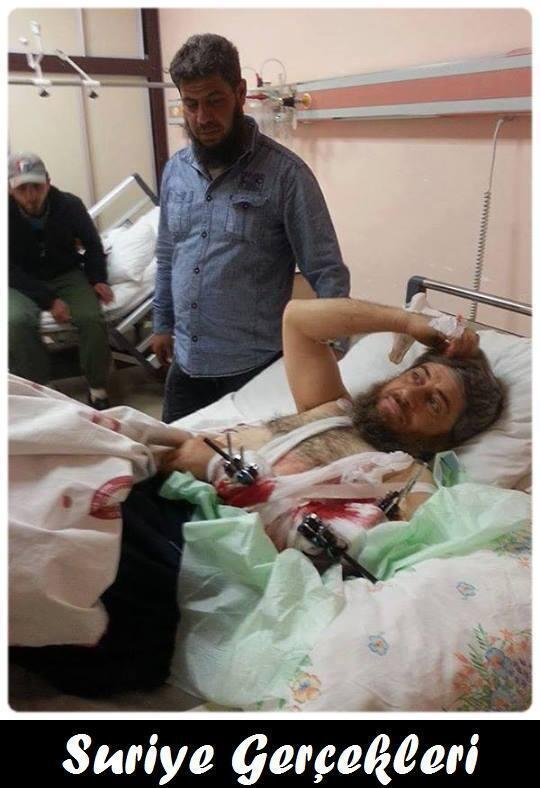 The above image is currently being circulated among international Syria analysts. It purports to show ISIS commander Mazen Ebu Muhammed being treated in a hospital in Antakya, Turkey (Antioch) on April 16, 2014. This raises some serious questions about whether ISIS has outside state sponsorship.
Cui bono? ISIS has been the fiercest enemy of the Kurdish groups in Eastern Syria. The Syrian government has been content to leave the Kurds alone, seeing in them an ally against extremism. Christian militias have also linked up with the Kurds for the sake of mutual survival. This explains Turkey's willingness to tolerate and help groups like ISIS, Nusra, and Islamic Front. Turkey has been using extremists to cleanse the borderlands of hated Kurds, Armenians, and Syriacs -leftovers from genocides of 1915 and 1990's.
Saudi Arabia gains by having ISIS tear through Iraq. The Saudis are deeply resentful of Iraq's pro-Shia, Iran aligned government. For Saudi Arabia, the consequences of the American led regime change in Iraq were disastrous, as it opened a corridor of Shia hegemony straight from Iran to the Mediterranean (Iran-Iraq-Syria-Hezbollah). The Maliki dictatorship has been oppressive and intolerable for Iraq's sizeable Sunni minority, hence the reports of Iraqi Army conscripts abandoning their weapons and uniforms as ISIS approached Mosul this past weekend.
All external actors of the Gulf-NATO-Israel alliance have been quite OK with ISIS and other extremists operating in Syria. Collectively the Syrian insurgency can be likened to a pit bull: train a dog up to kill and then let it off the leash… but there's no telling if it'll come back to bite you. Various states have unleashed their pit bulls on Syria for various motives -it's primarily the Western powers that have underestimated the extent of the mess.
This week and next, American politicians and media pundits will be expressing their outrage that Bin Ladenite radicals have taken over much of Iraq. Yet these same voices have been cheerleading for the Syrian rebels over the past three years. The CIA and Saudi death squads have gotten loose, and it hasn't been the first time in recent history.
But the constant and consistent failure of US foreign policy isn't the real story here. The real story is the immense and unimaginable sufferings of common Iraqi and Syrian people as their states are destabilized through never-ending interventionism.